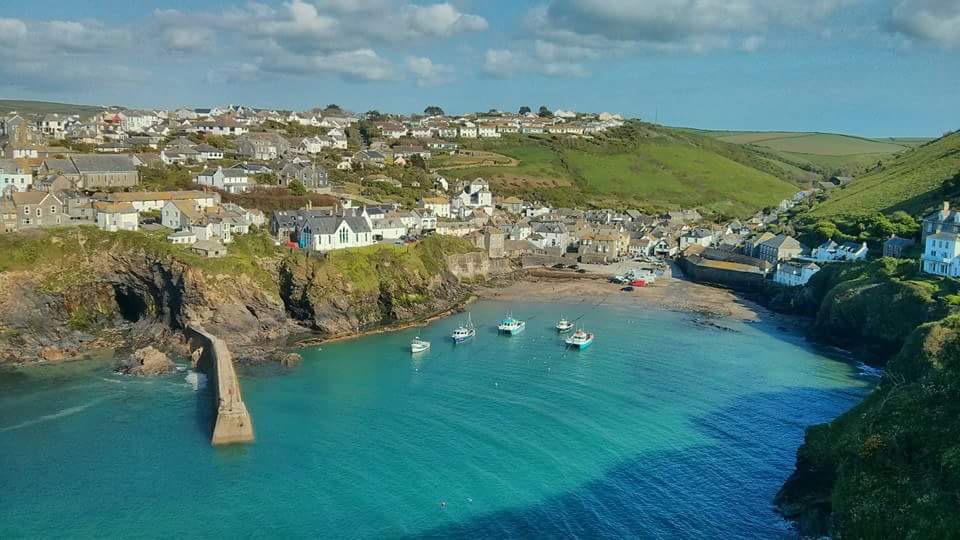 Weather Window: Beautiful Webcam Covering Port Isaac, UK
Weather Window: Beautiful Webcam Covering Port Isaac, UK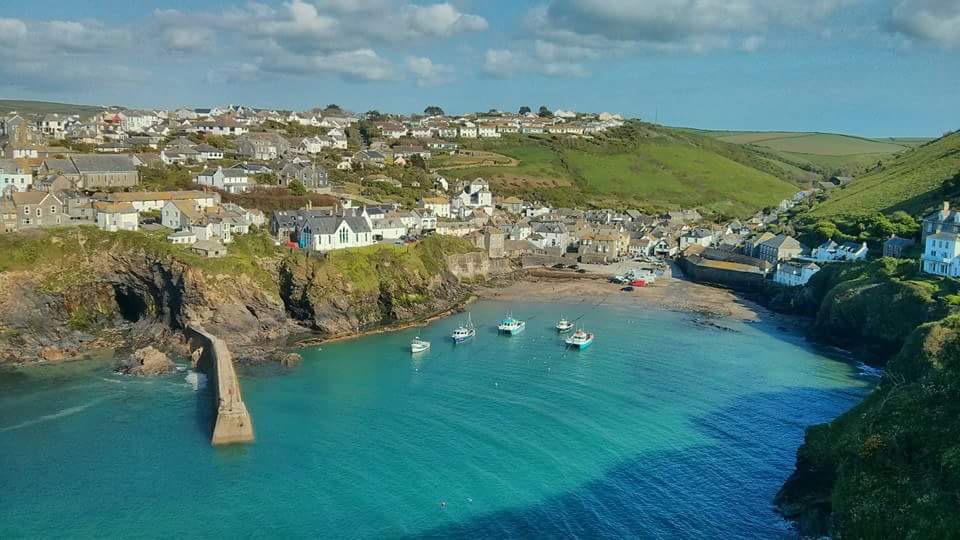 (Image courtesy one of the Doc Martin fan groups on Facebook)
One of the most fun weather webcams I've enjoyed viewing is the live panoramic webcam covering Port Isaac in the UK courtesy of John Bray Cornish Holidays. For those interested in checking it out, click here to view it (since the camera broadcasts live in UK time, there will be a major time difference for those in the US).
Port Isaac is located in Cornwall and home of the British television comedy Doc Martin (available on many PBS stations in the US), and it is a charming village that is the ideal home for such a fun television series as Doc Martin. During the years Doc Martin is being filmed (which is generally filmed every other year), those watching the webcam can usually catch a glimpse of the television crew filming the series. Even when Doc Martin isn't being actively filmed, the webcam is a great way to escape and enjoy the beautiful Cornish scenery of Port Isaac.
If you're an avid Doc Martin fan as I am, I also encourage you to check out a couple of the great Doc Martin fan groups on Facebook (one available here and another available here) as in addition to discussing the show, some will also give some weather updates around Port Isaac from time to time which is a fun read. I've also written a couple of Doc Martin FanFiction.net pieces (one here) including a Doc Martin Christmas special (available here) Now all we need is to get an actual weather station out in Port Isaac! If anyone is interested in installing a weather station in Port Isaac, let me know!
While you're at it, if you're interested in seeing some additional great weather cameras from across the US, check out our webcams gallery here on WeatherTogether.net. My personal webcam is available here. We should probably add the Port Isaac webcam as a featured webcam to our gallery. That'd be a ton of fun.
That wraps it up here! Nathan Parker signing off. Have a Merry Christmas Eve!